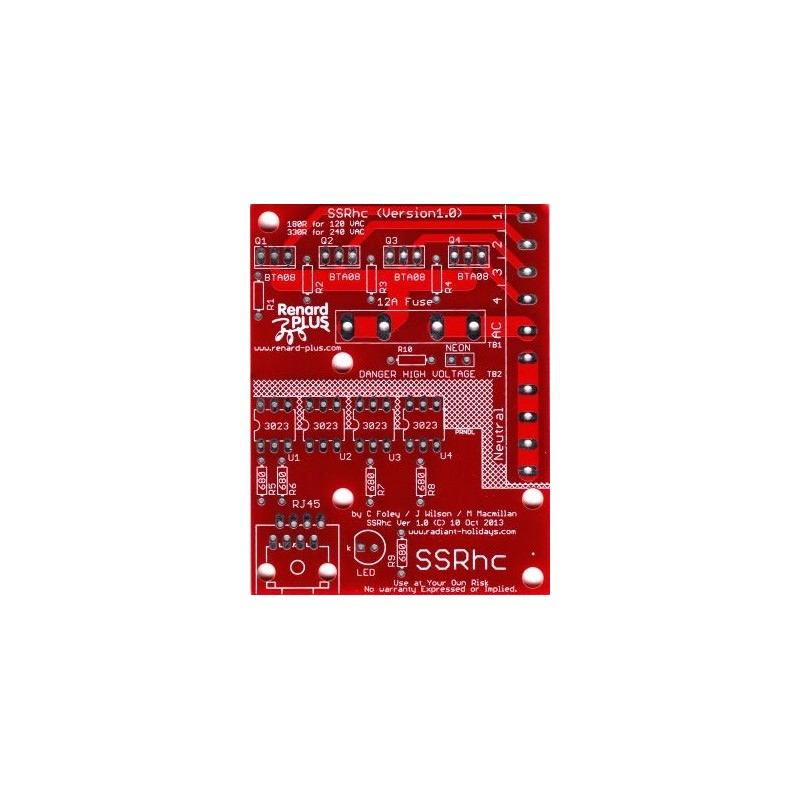  
Renard Plus SSRhc 4 Channel Relay Board
This is 4 channel high currnet relay board.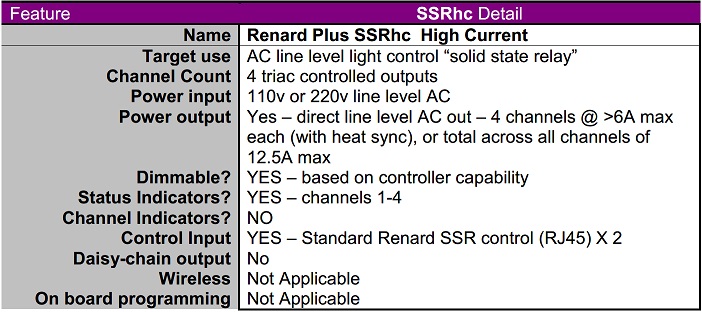 This is the new and improved 4 channel SSR relay board designed to replace the SSRez. It is rated at 14 amps (about 3.5 amps per channel) and will fit into the TA-200 case.
For Documentation and Bill Of material (BOM) lists please visit the Renard Plus Website.
You might also like