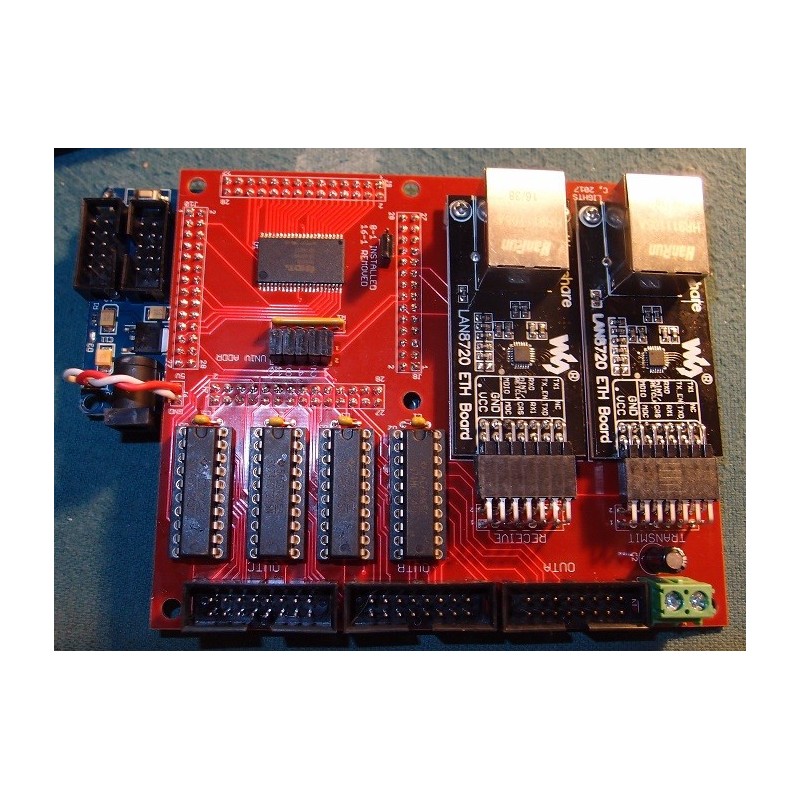  
RHL 16u Matrix Controller Kit
Ron's Matrix Controller Kit
This is a daisy chain-able controller that supports up to 60 panels 32×16. The controller is stand alone and supports ACN E1.31 multicast over 100Mbit Ethernet. The controller supports both 8to1 and 16to1 scan rates selected able by a jumper. There are 31 unique base multicast addresses. The refresh rate of the board is about ~87 hertz and will support data as fast as it is sent. The number of controllers that can be daisy chained depends upon the refresh rate.
This kit includes everything except the 2 LAN8720 Ethernet boards and the Altera board.
NOTE: When building, hard solder the FPGA board into the motherboard, otherwies it may not work properly.