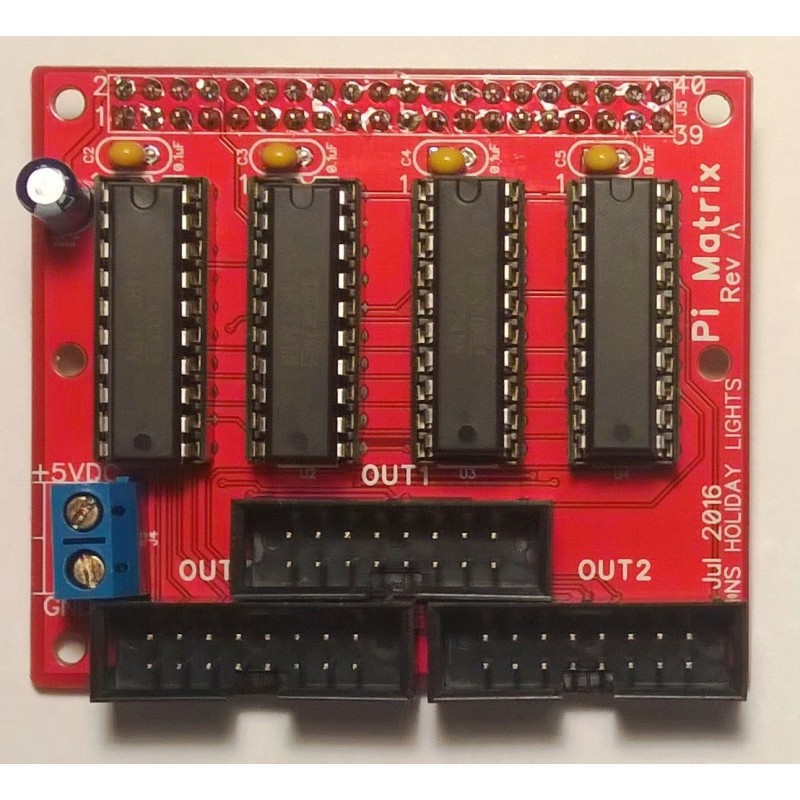  
RHL Raspberry PI, Matrix Adapter Kit
This is a complete kit to build the Raspberry PI Matrix Adapter board (does not include the PI);
Falcon PI Player version 1.8 or later is required.
or the matrix board, you want a quad core Pi B v2 or v3. For the PI 3, the software will not support it officially till version 2.0. You can load the software with a script as described in the link. PI3 Install Instructions
This board supports three HUB75 outputs of up to 12 panels each. The board supports  both the 8 to 1 and 16 to 1 type panels.
All of the signals to the panels are buffered from 3.3Vdc to the 5.0Vdc voltage for the panels. Since the panels are generally CMOS components, these voltage translation is required to meet the input requirements of these parts. Or basically it is recommended to buffer all of the signals.
The board comes with a 5V input that allows you to supply power to both the daughter board and the Raspberry PI. The daughter board can also receive power from the Raspberry PI depending upon your application.
You might also like