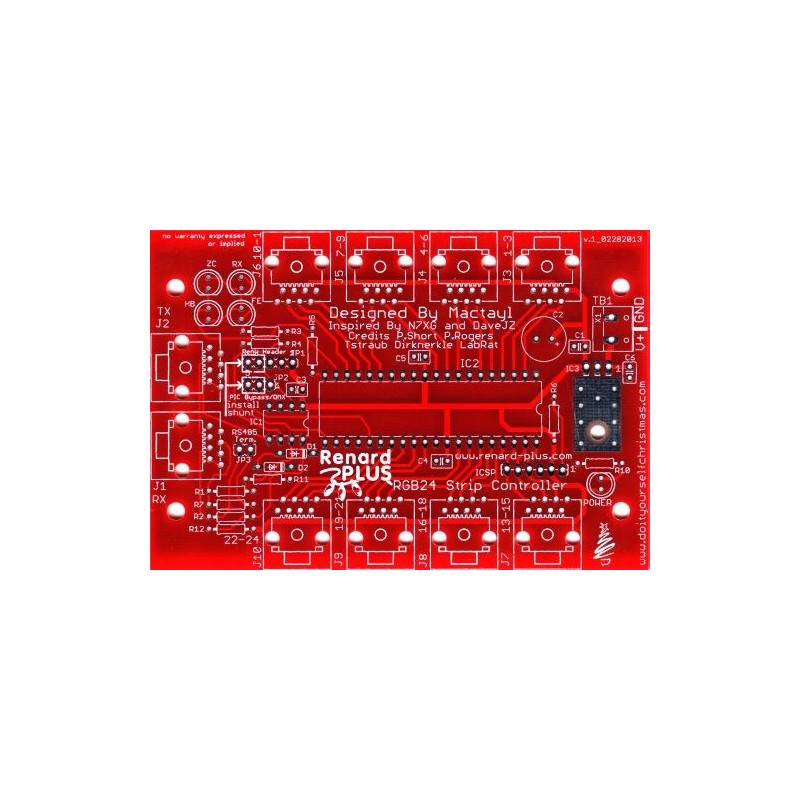  
Renard Plus Strip Controller Bundle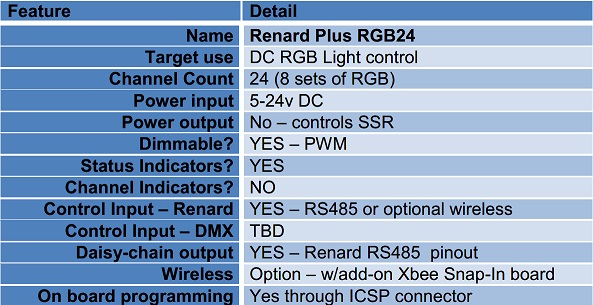 The Renard Renard Strip Controller a 24 channel controller designed to drive 3 color LED strips using 3 channel DC SSRs. Plus 8 DCSSR boards
The renard Plus Strip Controller Bundle includes 1 RP Strip controller board and 8 RP DCSSR boards. This combination is designed to drive 8 3 color LED strips.
This bundle of boards would normally sell for $42.50 but on sale it is only $20.00.
For Documentation and Bill Of material (BOM) lists please visit the Renard Plus Website.
You might also like